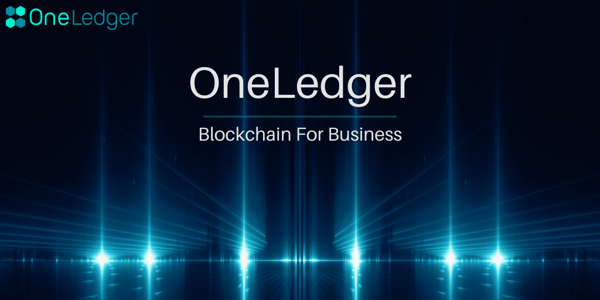 According to China Daily, on October 25, 2019, Xi Jinping, the general secretary of the Communist Party of China (CPC) Central Committee, spoke about the critical role of blockchain technology in the new round of technological innovation and
industrial transformation, urging more efforts to quicken development in the sector. China is taking an active stance on blockchain technology. This news comes at the right time, as many innovative projects are working towards mass adoption. One of such projects is OneLedger.
OneLedger, as the name suggests, is looking to create a suite of blockchain products under a single umbrella to make the process of mass adoption easier. Since it's early days, OneLedger has maintained its stance on solving interoperability by bridging the gap between numerous public and private blockchains.
OneWallet, another prominent product, is something to look out for. Currently under Beta, and being tested by approximately 100 testers, this product is sure to create excitement due to its simplistic design and modern feel. The wallet includes a unique cross-chain domain naming service called the OneLedger Naming Service, or simply ONS. This service maps a wallet address to a domain, meaning that the users now can transfer funds to a unique domain, instead of the complicated long addresses. By utilizing OneLedger's cross-chain compatibility, OneWallet users can send funds not only to OneLedger domains but also Ethereum, Bitcoin and several other blockchains, as the future implementations take place.
Lynx Engine is another product that falls under the OneLedger umbrella. Lynx connects data between public and private blockchains seamlessly. As blockchain becomes the main driving force in developing the next generation of Internet of Things (IoT), products such as Lynx, will play an essential role in minimizing the gap between blockchain believers and the rest.
Innovation is at the core of OneLedger. As more countries start embracing blockchain technology, the outdated software systems will eventually feel the burn and get replaced. Not only does blockchain improve reliability, security and privacy, it also offers other solutions such as data-sharing, optimizing business processes, reducing operational costs, increasing intracompany and inter-company coordination, and building credibility.
Enterprises looking to implement blockchain solutions can contact us through our website. We are happy to help!