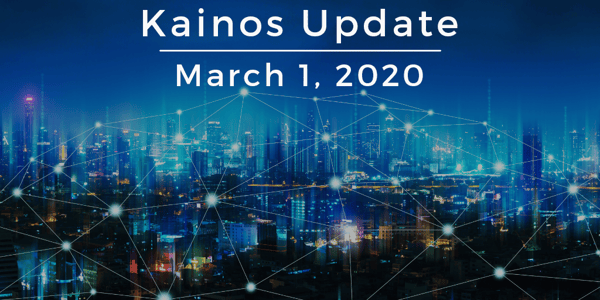 Hello Ledgerians,
The last couple of months have been very intense in terms of Development at OneLedger. Getting things ready for the Mainnet is a significant task, and our team is handling the challenge well. The team is very excited about how things are moving along.
OneLedger is currently getting its code reviewed by Hacken. Hacken is a top tier cybersecurity expert based out of Ukraine. Both the teams have been collaborating since few weeks for security auditing, and things are proceeding well.
Let's give you a quick overview of how the auditing process takes place.
So, for those of you who do not know, what is a Security Audit?
Security Audit is a structured approach taken by an auditing company (in this case, Hacken) based on a defined criteria, to make sure that there are no gaps within the code. In a world where hacks are very common nowadays, it becomes all the more essential to take appropriate measures to ensure that the quality of the code is well maintained. Especially when millions of dollars worth of tokens are going to be migrated from Testnet to the OneLedger mainnet.
How does this process work?
The Hacken team reviews and tests specific parts of the code, and gets back to our team with reports regarding where we may have missed certain things. After this, our team starts fixing the code to make sure the code is clean. This is an ongoing process that takes us closer and closer to the mainnet launch.
Now, moving to the Kainos launch which everyone is so excited about. Things are looking very good at the moment. We will provide an update regarding the Launch Date on March 1, 2020. No need to panic! Along with an update, we will also be providing a list of activities and product launches that will lead up to the Mainnet launch. This list will include... let's wait for that, as we do not want to spoil all the fun now. The next few weeks are going to be explosive.
During the next couple of weeks, we will also provide updates regarding the Security Audit and what's happening.
Thank you for supporting us. The launch is going to be massive!!