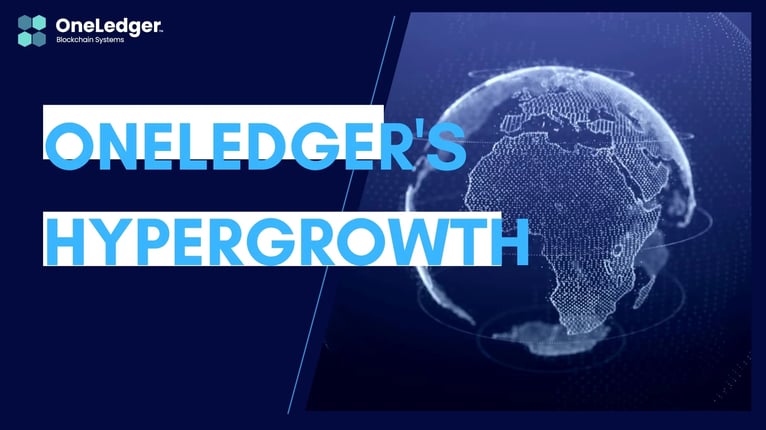 The global blockchain market size is expected to grow from USD 3.0 billion in 2020 to USD 39.7 billion by 2025, at an impressive Compound Annual Growth Rate (CAGR) of 67.3% during 2020–2025.
Blockchain technology is on a delivery path, besides the massive scalable opportunity, we perhaps observing the growth of the fourth industrial revolution.
OneLedger is a platform built for interoperable business modularization, allowing existing business chain/system or other blockchains with sidechain to communicate on Kratos maninet. It is live and ready now.
Capable of processing 4,000 transactions per second at $0.00000004 per transaction and scale to hundreds of thousands with demand.
With the virtual machine(OLVM), developers can scale their development with a familiar tool - java script. It is scarce, secure, efficient, and globally interchangeable, designed for easy blockchain adoption, and capable of efficiently preserving our time.
Oneledger is a blockchain as a Service (Baas) options supplier founded by experts who worked for Fortune 500 executives and run by a Forbes executive member, partnered with IBM and Google cloud. Positioning itself as a shortcut for blockchain development and aims for easy and broad blockchain adoption. Our vision is to help businesses, governments, and people solve their most complex and essential challenges using the OneLedger blockchain and other disruptive technologies.
Technology is just a tool; the real value of technology is the social science that can be derived from its use. Not only does OneLedger have a unique set of technical skills and capabilities that set us apart, but we also have three world-class executives that truly understand it's not about the technology, it's about solving business problems.
We were the client and the system integrators before. We understand that – in many cases – C-Suite executives don't really need or want to understand the complexities of the blockchain. This said, they are concerned about and need assurance the blockchain is compliant with appropriate data privacy/security and other regulations and practices. But what they really want is new, transformative solutions to their most complicated business challenges, reducing cost, shortening cycle times, improving customer satisfaction and increasing transparency and visibility.
We are on the hyper-growth path here is why
Ongoing conversations with governments to provide solutions include Vaccine Passports and CBDC.

Upcoming new partnerships with world-leading blockchain companies to build the ecosystem of providing scalable blockchain solutions.

Revamping the OLVM (Virtual Machine) to execute the same way of ETH VM but cheaper and faster.

Nexus Dex is looking to launch in September to provide easy bridges and lower fees for any developers to deploy interoperable Dapps.

Looking to finish up a real estate - asset tokenization solution, extending the opportunity to grow the commercial real estate market globally.
See us grow, and let's begin a quarter of hyper-growth.
Bringing multiple trillion markets into OneLedger.