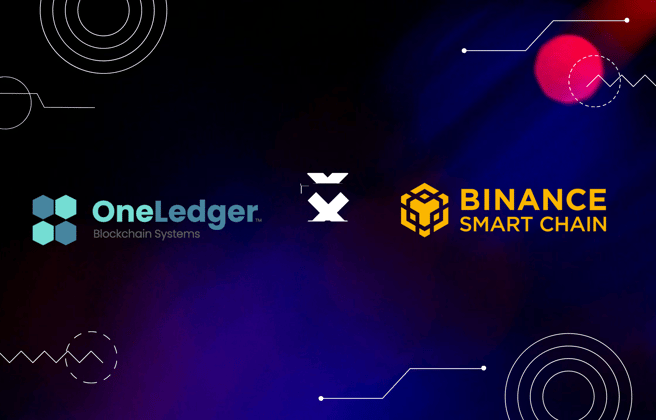 We are delighted to announce the launch of the OneLedger – Binance Smart Chain (BSC) Bridge, enabling compatibility between the two networks and giving OLT holders to access one of the most vibrant and widely-adopted ecosystems in crypto. The Bridge is live from 10 am EST on Monday 20 December.

According to George Connelly, President, and CEO of OneLedger: "The launch of the Binance Smart Chain (BSC) Bridge marks the latest milestone on our journey to making the OneLedger network interoperable with all of crypto's most popular blockchains.

"Since its launch in 2020, the BSC network has shown remarkable product-market fit,
evidenced by the consistent hive of activity across its growing ecosystem of applications. With the bridge fully operational, BSC and OneLedger are now mutually compatible, enabling bi-directional asset transfer between the networks and integration of the OLT token with PancakeSwap, BSC's most successful application to date," he said.

The Bridge utilizes cross-chain technology and Binance Smart Chain's features to enable token transfers to take place bilaterally. Upon launch, OLT holders will be able to use the Bridge to access a range of applications and services on the BSC network.
"We are delighted to be part of BSC's flourishing network and excited by the many opportunities and benefits it will bring for OneLedger users," George added.

If you need help, here is a helpful tutorial that will walk you through step by step.


The launch of the BSC bridge follows the successful implementation of the Syndicated Bridge in early November, which makes OneLedger interoperable with the Ethereum network.