OneLedger is actively ramping up its focus on the development of Interoperable tools alongside growth in the ecosystem. This correlates with the announcement of a OneLedger's quarter of hyper-growth that kicked off the last quarter.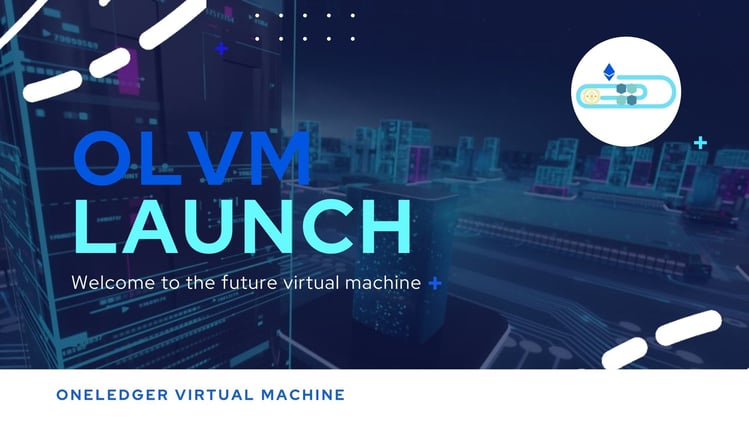 Through this year, OneLedger will be opening up opportunities for developers and users to test, experiment and play around with some of its notable OneLedger mainnet interoperable solutions.
To acheive the mission to simplify businesses adoption of blockchain technology and its integration into their specific applications and products. We are proudly announcing the launch of OLVM on the mainnet. https://github.com/Oneledger/protocol/pull/763
OLVM enables affordable and cheaper execution of running smart contracts on our platform, as well as hosting smart contracts from any developers.
Public networks like OneLedger operates in a silo to maintain the consensus that underpins the security and accuracy of a shared ledger, only miners who meticulously follow the rules of each network are allowed to verify and write transactions to the blockchain. As you are aware, our system is incredibly effective. However, in the near future, we see the siloed nature of blockchains is stunting DeFi progress, locking DeFi users into a single network when the blockchain space as a whole offers a world of functionality and opportunities.
With our OLVM being a catalyst for new decentralized finance applications (dApps), it's more important than ever for us to create an ecosystem for independent blockchains to "communicate" with another.
To simplify it -
Write your own logic without redeploying nodes

Bridge codes to the ether chain

High speed of the transactions

Cheap gas for the execution of the transactions

Always to be in sync with go-ethereum OLVM

Execute

the same bytecode as in the ethereum blockchain

network but on the OneLedger protocol side.




The protocol will support smart contracts such as NFTs (ERC-721, ERC-1155), ERC-20, DEFI, OpenSea exchange contract or fully customized smart contracts.

We welcome any developers
You can find more information on https://github.com/Oneledger/protocol/wiki/OLVM-description
Next step - Bridge
While comprehensive cross-chain infrastructure solutions are gaining popularity, many users simply want to move digital assets from one chain to another and use dapps and other services more efficiently.
This is where we see our bridge making a difference. We are working to simplify the process. I am happy to announce that two weeks after we launch our OLVM, we will establish our own Bridge.
Bridge Launch - 2 weeks after OLVM launch.
Blockchain bridges enable interoperability between vastly different networks. This interoperability could include the transfer of tokens, data, and even smart contract instructions between independent platforms, allowing users to:
Deploy digital assets hosted on one blockchain to dapps on another
Conduct fast, low-cost transactions of tokens hosted on otherwise less scalable chains
Execute dapps across more than one platform, the first Bridge will be Binance smart chain bridge.
Ours will be a decentralized bridge that helps ensure the security and openness of DeFi protocols.
OneSwap
Oneswap once complete will be a game-changer. We are revamping our mainnet, adding OLVM, adding the Bridge - with the massive hacks that we have seen recently - we are being extremely cautious and have engaged one of the best DeFi audit teams on the planet to test and validate all of our functionality and security protocols.
This audit process is ongoing. It is painstaking and exacting and we are embracing it to ensure the final product is best in class.
We want to simplify the movement of digital assets with our bridge. We also want to increase yields and rewards through smart contract-driven farming and staking options, where the smart contracts do the work and everyone benefits with a higher APY.