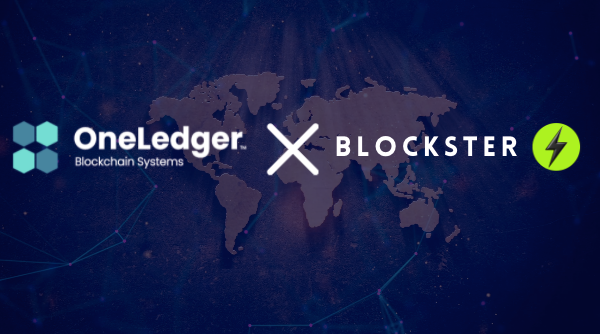 The all-in-one social platform dedicated to crypto enthusiasts Blockster has joined OneLedger's Ecosystem, exposing OneLedger to the global 330,000 users.

Today, a social network platform that centres on user-generated content focused on crypto and blockchain, Blockster, and OneLedger, the truly interoperable blockchain solution provider, announced a marketing/media partnership to connect enthusiastic crypto users.

Oneledger is a blockchain as a Service (Baas) options supplier founded by Fortune 500 executives and Forbes executive members, positioning itself as a shortcut for blockchain development and aims for easy and broad blockchain adoption.

The platform is live now. Onboarding enterprises and developers to boost productivity, reduce costs, and increase security while enabling new revenue increase.

Blockster is a social platform to solve issues crypto users facing while using social media especially in the rapidly changing crypto market, in the platform users can interact with crypto projects, other users and check the up to date news and market charts. The platform is additionally giving transparency as all publishing articles are modified by journalists and influencers who are giving solid advice to the community.

Blockster will be a media advisor in the OneLedger's ecosystem and be part of guiding enterprises and projects be to be in front of the right audiences and exposed.

The CEO of OneLedger, George Connolly is excited that "Investors and communities are looking for a platform that they can dedicate to be involved in making quality contents and fairly rewarded, this partnership would bring a transparency marketing approach for OneLedgers and partner companies"

Check out the OneLedger page on Blockster - https://blockster.com/oneledger

About OneLedger

OneLedger is a new generation of cross-chain protocol that provides an efficient cross-chain engine. It helps individuals and businesses achieve cross-chain transactions through side-chains. At the same time, OneLedger also provides SDK development tools for enterprise developers. Thus, it can be used to build business modules that serve multiple business purposes. Furthermore, all interactions with the public and private chains occur on the side-chain, significantly increasing the efficiency and security of the cross-chain interactions.

About Blockster

Blockster is the only full-featured social network dedicated to the cryptocurrency and blockchain communities, powered by the BXR token.
With its unparalleled community spirit, Blockster is a space where crypto hustlers, movers, and shakers convene. Connecting over 200 million crypto users worldwide, it will appeal to both the existing and growing crypto community because of its cutting-edge social network platform.

For more information, click here.