One of the top blockchain development companies, Solulab, has joined OneLedger's Ecosystem, boosting OLT adoption.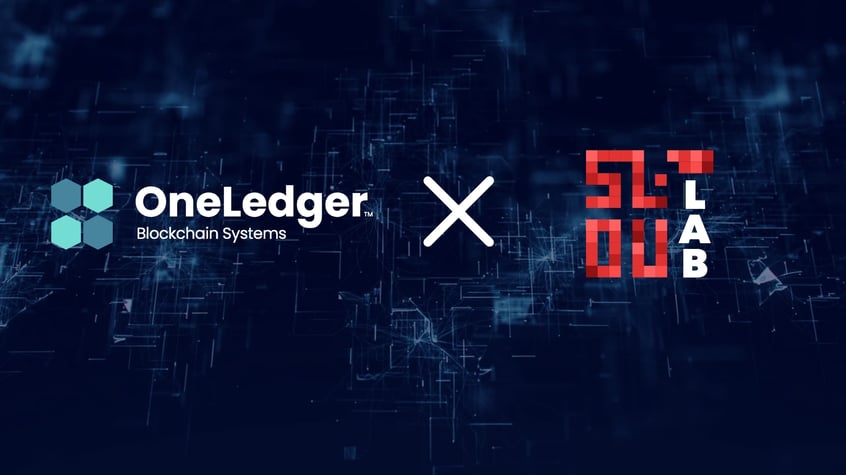 Today, the world's leading Blockchain development agency, Solulab, and OneLedger, the blockchain as a service company, announced a strategic partnership to empower governments and enterprises' transformation into the blockchain by providing vital blockchain development service with OneLedger.
OneLeder is a high-throughput interoperable business modularization platform, allowing existing business chain/system or other blockchains with sidechain to communicate on Kratos maninet, which is capable of processing 4,000 transactions per second at $0.00000004 per transaction and scale to hundreds of thousands with demand.
The platform is live now. Demands for integrating blockchain technology into existing or future systems is high, due to it could boost productivity, reduce costs, and increase security while enabling new revenue increase.
Solulab has over 50M+ active users for their apps and an industry-competitive 97% customer success score. SoluLab has partnered with Fortune 500 enterprises to high-growth startups, including Walt Disney, Goldman Sachs, Mercedez Benz, University of Cambridge, Georgia Tech, and more.
Solulab will be position as a blockchain development advisor in the OneLedger's ecosystem and be part of building solutions and usecases to meet the demands from governments and enterprises.
Chintan Thakkar, the founder of Solulab, said: "Our team is excited to work with the substantial platform OneLedger and bringing the next level blockchain development solutions from the experiences of being a successful partner with Polygon/Matic"
The CEO of OneLedger, George Connolly, adds that "Solulab has successfully completed over 1500 projects across 15+ countries and located in all around the world, having Solulab as a partner will be excellent back up for building Dapps for across client's timezones."
About OneLedger
OneLedger is a new generation of cross-chain protocol that provides an efficient cross-chain engine. It helps individuals and businesses achieve cross-chain transactions through side-chains. At the same time, OneLedger also provides SDK development tools for enterprise developers. Thus, it can be used to build business modules that serve multiple business purposes. Furthermore, all interactions with the public and private chains occur on the side-chain, significantly increasing the efficiency and security of the cross-chain interactions.
For more information, click here.
About Solulab
Led by Goldman Sachs and Citrix management leaders, SoluLab targets cost savings of over 50% for the client with an enhanced hiring model that improves hiring speed by 400% compared to other industry players.
SoluLab's award-winning enterprise software solutions provide full-spectrum, 360-degree services to startups, small and large enterprises through emerging technologies such as Cloud, Chatbot, Blockchain, Internet of Things, Artificial Intelligence, Augmented & Virtual Reality, Machine Learning, and more.
For more information, click here.