OneLedger clients will be able to be provided world-class quality assurance service.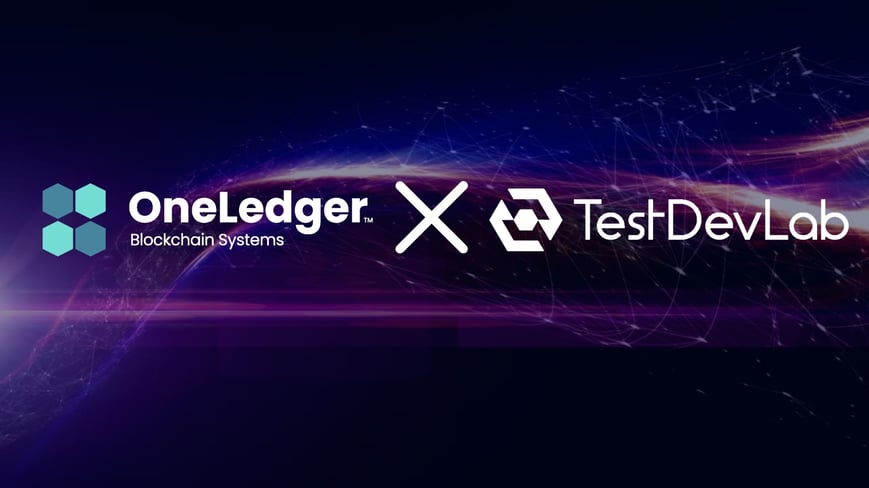 OneLedger, the blockchain as a service company for enterprises and governments and TestDevLab, the high-performance and high-security software quality assurance company, today announced a strategic partnership to provide quality testing services to enterprises and governments that would be onboarding the truly interoperable blockchain - OneLedger.
This strategic partnership will enable developers and enterprises clients to ensure their quality of apps and solutions by TestDevLab.
TestDevLab takes a tremendous sense of responsibility and ownership of the quality of our customers' products, which are used by millions of users globally. TestDevLab has been a crucial quality assurance company for Microsoft, Skype and other Fortune 500 companies.
OneLeder is a high-throughput interoperable business modularization platform, allowing existing business chain/system or other blockchains with sidechain to communicate on Kratos maninet, which is capable of processing 4,000 transactions per second at $0.00000004 per transaction and scale to hundreds of thousands with demand.
The platform is live now. Demand for integrating blockchain technology into existing or future systems is high, due to it could boost productivity, reduce costs, and increase security while enabling new revenue increase.
Andrejs Frisfelds, the founder of TestDevLab, said: "Working in a technology field for over a decade, we clearly see the rise in a number of blockchain solutions. Blockchain technology is being adopted in different business verticals like fintech, healthcare, communications, and many others. By partnering with OneLedger, we will use our vast experience in the quality assurance field to ensure the highest quality of solutions developed on top of this platform.
Commenting on the partnership, The CEO of OneLedger, George Connolly, said, "In continuing our commitment towards mass blockchain adoption, we're very excited to partner with TestDevLab to bring a new use case. The team impressed me with their vision for their business, and I have no doubt that we will see them making waves in the blockchain development."
About OneLedger
OneLedger is a new generation of cross-chain protocol that provides an efficient cross-chain engine. It helps individuals and businesses achieve cross-chain transactions through side-chains. At the same time, OneLedger also provides SDK development tools for enterprise developers. Thus, it can be used to build business modules that serve multiple business purposes. Furthermore, all interactions with the public and private chains occur on the side-chain, significantly increasing the efficiency and security of the cross-chain interactions.
For more information, click here.
About TestDevLab
A software quality assurance company built around trust, excellence, and best practices to help organizations worldwide ship better products faster. Clients are able to leverage TestDevLab's extensive experience with software testing, tools, building out QA infrastructures, leading teams, and a pool of over 2000 test devices. TestDevLab works with product and engineering teams globally at both startups and Fortune 500 companies, including Skype, WorldRemit, Orange, Microsoft, Twilio, and Truecaller. 4.5 billion people across the globe use software products that are tested by TestDevLab engineers.

For more information, click here.